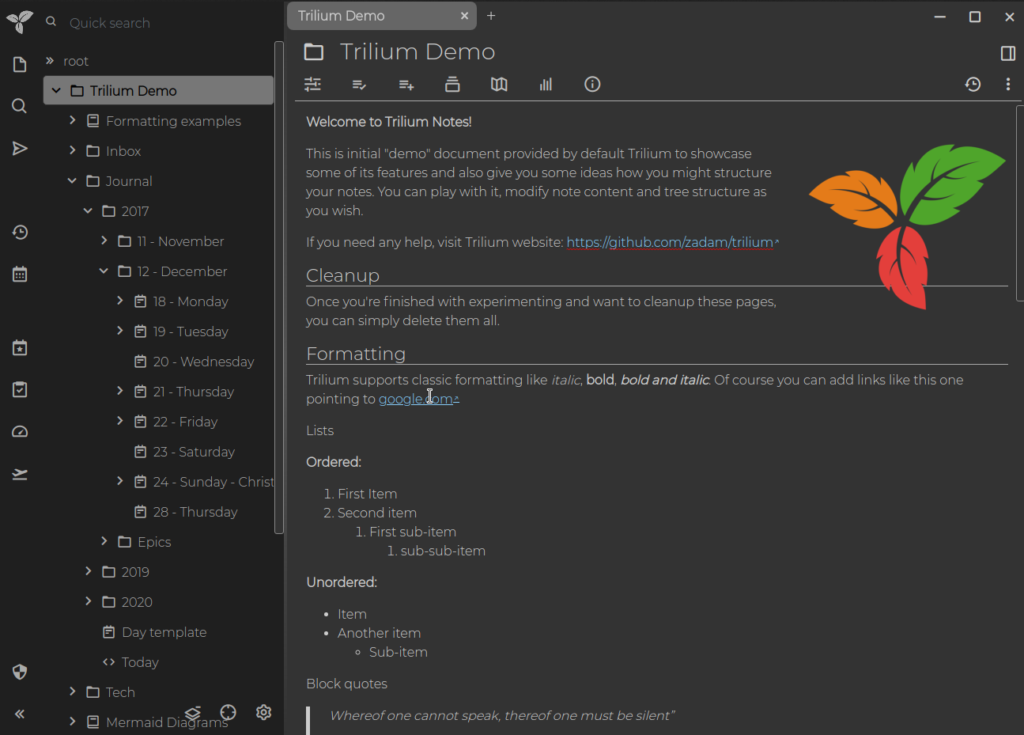 I've been a long-time user of WikidPad for personal note-taking. Unfortunately, development has slowed down over time and it was time for me to look for some alternative. And wow, did I find an alternative, that really ticks most (all) of my boxes: meet Trilium, the most feature-packed outliner / hierarchical note taking app I've ever encountered.
Take a look at the screenshot tour to get a feeling of what's possible with Trilium.
The features I adore most about it:
Can act standalone and in a client/server model
Server provides a browser-based interface to the instance
Client-application can work offline and then sync back changes to the central server instance
It's incredible scriptable using JavaScript
mermaid.js support for quickly creating diagrams
Linking, Cross-Linking, Cloning of notes in various places
Journal functions
There are also a ton of features that I don't use personally, e.g. encrypted notes that are only available once you enter your decryption password.
I personally recommend that you give it a look and try very much!